Job interviews are always a source of stress among applicants, and as a travel nurse, you'll have more than your fair share of them. If you struggle getting through those tough intro calls or meetings with recruiters, don't worry! We've got your back. Here is some of the best travel nurse interview advice straight from our very own Premier recruiters.
Be Well-Prepared
The travel nurse interview advice that popped up most often when we asked the Premier recruiters was be prepared. Recruiter Dominick says: "Have questions prepared ahead of time that you would like the facility or recruiter to answer. Be prepared to take them through a brief description of your work experience and cater it to what the job responsibilities are in the job posting." Furthermore,  Leigh advises: "Have a list of questions ready to go on a file in your phone so you are always ready. Make sure to take a look at them from time to time to edit them." It can't be stressed enough that the more prepared you show up for an interview, the smoother it will go. Always research the staffing agency beforehand so you know all about the company and their core values- it will demonstrate your genuine interest in landing a contract.
Ask Questions!
One of the most important pieces of travel nurse interview advice we've all heard before is to have questions prepared for your interviews. Some great options of questions to ask your recruiter during your interview are:
What would my housing situation look like on this travel assignment?
How long have you been staffing at this facility?
What's different about working with your agency than other staffing firms?
Is there anything I can clarify for you about my qualifications or experience?
What are the next steps in the hiring process?
What is your favorite thing about working at this staffing agency?
Asking questions during an interview is a great way to start building a rapport with your recruiter. Your queries will often turn an interview into a conversation rather than a bland Q&A session.
Be Honest and Direct
Being honest is great advice for life in general, but it is especially good travel nurse interview advice. Premier recruiter Lauren K. says: "Be honest and transparent to save everyone's time.  Let the recruiter know what the top three things you are looking for in an assignment." Director of Recruitment, Russ, says: "If you want something, ask for it. Looking for a specific shift, setting, location, or pay package? The more direct you can be in your communication; the better chance your recruiter can help you find a great job match." When hiring, recruiters want to make sure that the candidates they choose are honest and straightforward in their work ethic, and they expect to see that come through in interviews as well. So don't hold back on what you're looking for and be upfront about your preferences in order to land a placement that fits exactly what you're looking for.
Confidence is Key
Going into an interview with confidence can feel tough at times, especially when you're nervous. Keep in mind that mustering up confidence, even if you have to fake it, is a piece of travel nurse interview advice that should not be skipped over. Premier recruiter Lauren P. says: "Be yourself. Have confidence!" Letting your true personality show during an interview will help put you at ease and appear more confident. Make sure to talk about your past nursing experiences with the same passion you'll bring to your future travel nurse contract. This will help you open up and start building a positive relationship with your recruiter. Premier's Director of Recruitment, Russ, advises: "Having a great relationship with your recruiter is vital. It will play a huge role in your enjoyment of both the job search process and ultimately your travel healthcare assignment."
Be Flexible and Open Minded
While it is super important to be direct and upfront about your preferences, Premier recruiter Lauren K. says it is equally important "to be open minded and flexible when considering options for an assignment." Don't get discouraged if during your interview, your recruiter mentions that they currently don't have a job open that fits your exact criteria perfectly. Be curious and inquisitive about the opportunities they do have available because you never know if it could be a great fit for your needs after all. Life as a travel nurse is full of adventure, and you should always be open to opportunities that could enrich your career.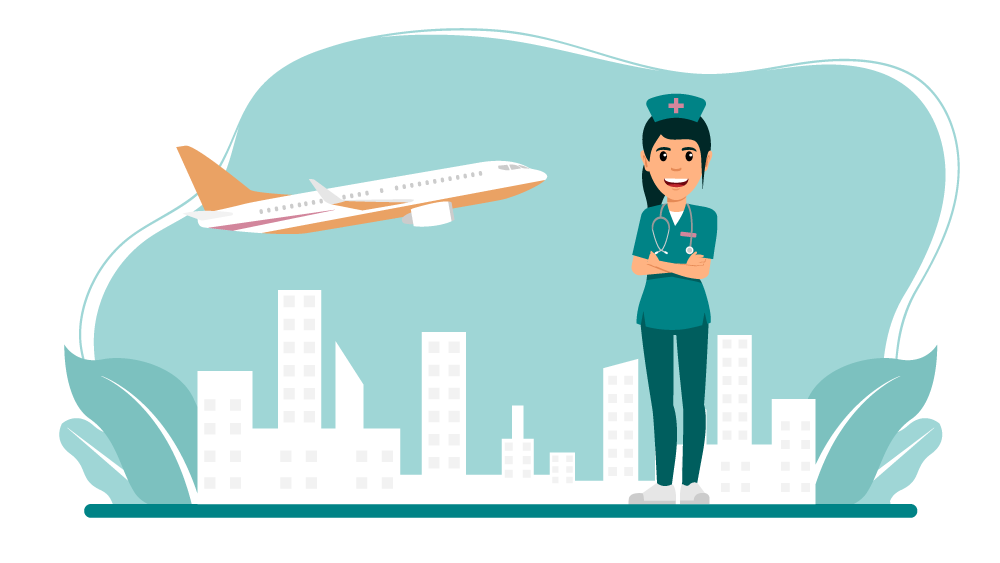 Looking to work with of our awesome Premier recruiters? Apply here!